eBook
State of Tech 2022
The complete homecare agency guide to technology has landed...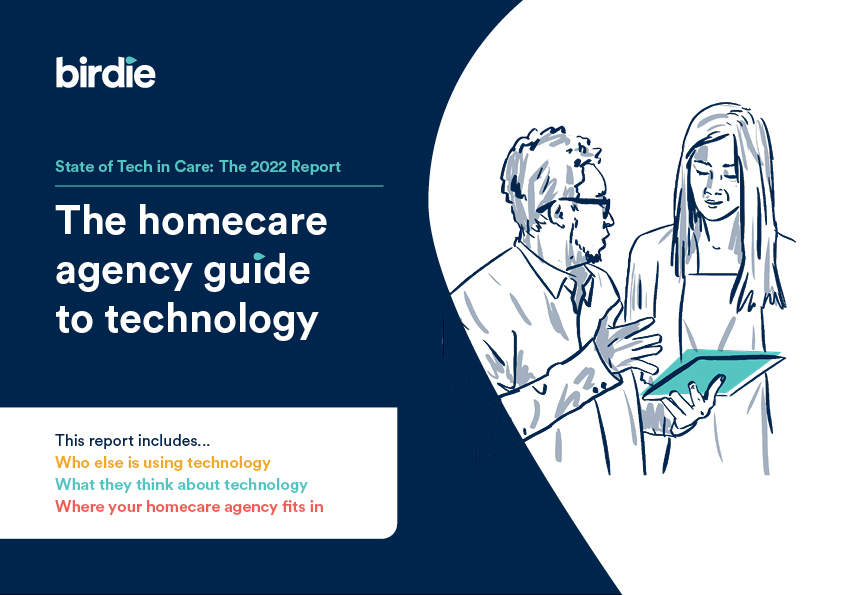 The must-see report for homecare agency business managers, registered managers and care teams. It's time to read the updated technology guide for 2022...
The benefits of reading the report
Industry-wide overview: Quickly learn how tech is being used by other homecare agencies
Personal insights: Discover where your business fits in the bigger picture
Simple next steps: Easy ways to choose the right technology for your business
How was this report created?
Throughout early 2022, we reached out to over 130 different homecare agencies (both existing and non-existing Birdie partners) to ask key questions around the technology they use, what they think about it and how it has impacted their business (positively and negatively!)
What did we discover?
Key insights around how care agencies are using technology to improve CQC inspections, to keep their care teams happy and to grow their business footprint. Read on for the full set of results.